---
---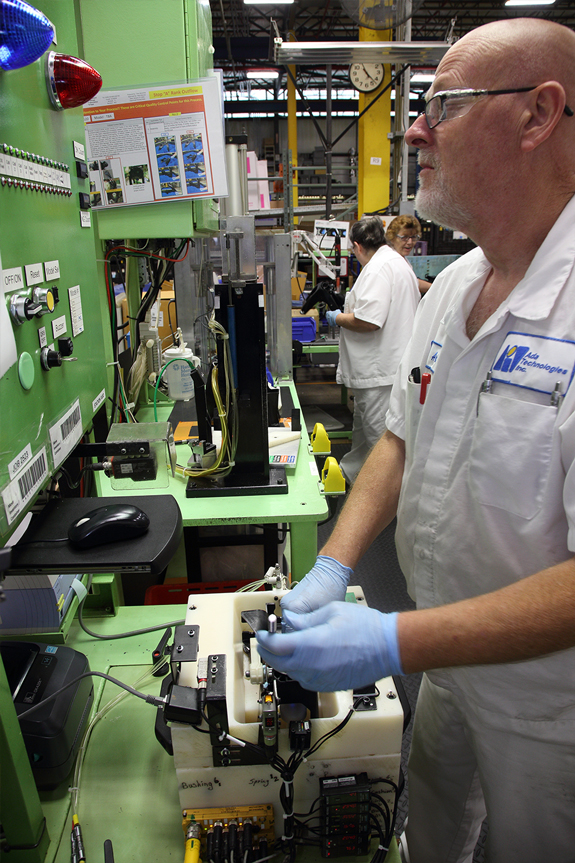 Ada Technologies is experienced in a variety of assembly processes. From design to mass-production our global team can provide competitive and efficient solutions to your assembly needs. We are experienced in manual, semi-automated and fully automated assembly operations and can design competitive manufacturing and assembly solutions to your specifications. The Atsumitec Group has over sixty-nine years of manufacturing and assembly experience. That knowledge combined with ADA Technologies' more than twenty years of assembly innovation and competitiveness makes Ada Technologies a partner you can depend on.
Ada Technologies utilizes custom assembly equipment and other proprietary technology, yielding outstanding product quality, cost and delivery. We offer flexible assembly solutions. We can accommodate both low and high-volume customer demand. Through analysis of our past achievements and experience, we can capably propose flexible mass production lines suited to customer needs.
Our assembly processes feature 100% performance inspection stations for the tolerance, strength, and function necessary to achieve your desired specification, along with 100% part and process traceability to ensure the delivery of quality parts on-schedule, every time. We are dedicated to meeting your needs.
Whatever your industry or production needs may be, Ada Technologies welcomes the opportunity to meet with you. Our manufacturing and assembly capacity, along with the full complement of resources available through our Atsumitec Group companies, affords us great flexibility to address diverse customer needs.
Contact Us Today for your next project – we deliver world-class quality in a timely manner.
---
---