Atsumitec Co., Ltd. was established in 1949 by Tetsuo Atsumi as a manufacturer of motorcycle parts for Honda Motor Company. Today, Atsumitec is a global leader in the development, production and sales of automobile, motorcycle and general purpose machinery, change control systems and engine mechanical parts.
Headquartered in Hamamatsu Japan, Atsumitec operates facilities in ten locations spanning eight countries: Japan, the United States, Thailand, China, Vietnam, Indonesia, Russia and Mexico.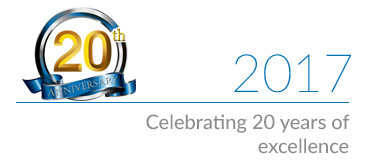 Ada Technologies Inc., in Ada Ohio was established in 1995 as Atsumitec's second global facility, and is 100% owned by Atsumitec. Operations in the 135,272-square foot facility began in 1997 with precision machined transmission control shafts, plastic injection molded parts and manual transmission gear shifters for the Honda Motor Company, as the first parts manufactured, by Ada Technologies, in the United States.
Atsumitec chose Ada, a small community in Northwest Ohio because of its close proximity to the axis of I-75 and US 30, major North-South and East-West transportation routes.  Our location is referred to as the heartland region, given we are about a 60-minute drive time from Columbus and Toledo, Ohio. The center of an 8-county agricultural region, we are centralized to major cities with corporate headquarters and automotive manufacturing facilities in multiple states. This strategic location has rail and logistics infrastructure, a regional population over 820,000 and over 107 auto-related businesses.
Today, Ada Technologies produces high-quality precision change control systems for major global automotive manufacturers such as Honda, Nissan, and JATCO.
Celebrating 20 years of manufacturing excellence in Northwest Ohio, Ada Technologies is committed to providing high-quality products to customers. The Village of Ada, Ohio and Hardin County have provided continuous support and encouragement for Ada Technologies, our people, our products and our customers.
Ada Technologies – a partner you can depend on.